Color-coded Calendar
Color-coded Calendar
Want to make your website's event calendar easier to visually sort?  With calendar color-coding, you can assign specific colors to a specific type or age group of events.
The colors show up as color bands at the top of the event title/link (Drupal 7 only) or as a background color for the event (Drupal 8 only).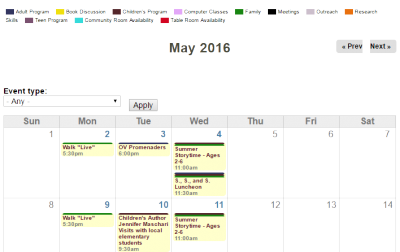 FREE: No cost to add to your Website Kit!
oplin
Tue, 05/24/2016 - 09:23