Consumer Health Complete
Consumer Health Complete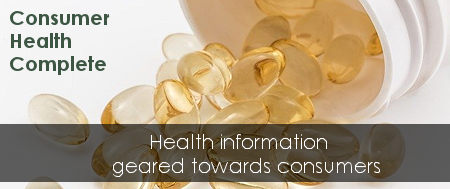 Consumer Health Complete provides content covering all areas of health and wellness, from mainstream medicine to the many perspectives of complementary, holistic, and integrated medicine. It contains full text for more than 250 health reference books and encyclopedias including the American Medical Association Complete Medical Encyclopedia, Complete Guide to Prescription & Nonprescription Drugs 2012, Cornell Illustrated Encyclopedia of Health, Mayo Clinic Family Health Book, Oxford Handbook of Child Nutrition, and many more.
Go to Consumer Health Complete now: http://ohioweblibrary.org/health
Quick Start Guides & Tip Sheets
Tutorials and Presentations
Other Helpful Links
EBSCO help. This website is designed to be a one-stop shop for all your EBSCO questions
EBSCO training. This website links to all EBSCO training resources, include upcoming and recorded webinars as well as YouTube Trainings.
mandy
Fri, 01/27/2017 - 09:03